Our Community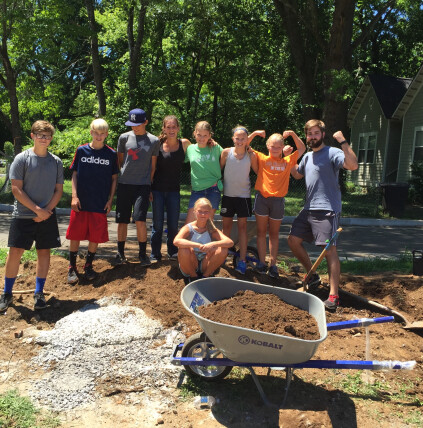 Neighborhood/Block Party
As a way to get to know your neighbors and the people living near you, St. John's suggests throwing a neighborhood/block party. The purpose of the gathering is simply to get to know people. The food can be elaborate or simple--as can the theme and decorations. St. John's is willing to reimburse you up to $50 for your expense in throwing the party. Click here to print out a reimbursement form.
New Hope Academy
New Hope Academy is a Christ-centered elementary school where hope is ignited & hearts are transformed. Here, children and families of all races, economic brackets, and cultures learn, love, and live together. New Hope Academy reserves 50 percent of its seats for low-income children with a commitment to launch all of its students into a bright future as the cycle of generational poverty and racial division is broken. Check out their website for more information on how you can help: http://www.whatpowersyou.org.
Hard Bargain Association
Hard Bargain Association is a grassroots, non-profit organization located in a historic African American neighborhood in downtown Franklin, TN. They provide affordable homes for purchase, repair existing homes and structures, and beautify public spaces. Their vision is to help transform the neighborhood into a vibrant community to be proud of for generations to come. Check out their website for more information on how you can help: http://www.hardbargain.org.
Room In The Inn
Room in the Inn is a Nashville-based program that addresses the reality of homelessness in our area. One of the aspects of their program involves host churches providing food and shelter during the colder months of the year. During November through March over 180 churches, including our host church Christ United Methodist, sign up to house and feed 12 homeless individuals one night a week. St. John's sponsors several nights in CUMC's calendar and provides the food and volunteers for those nights. Samantha Jay organizes RITI for St. John's. Please contact her at if you are interested in helping. You can find our dates of service on our calendar. Please visit their website at www.roomintheinn.org for lots more information.