Our Team
Pastor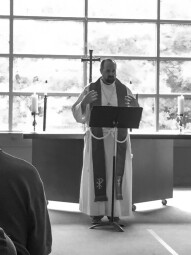 Michael McGhee, Rector, A native of Pennsylvania and a graduate of Geneva College (97'), Michael worked in campus ministry with Coalition for Christian Outreach for nine years. In 2009 he finished his Master of Divinity at Trinity School for Ministry, an evangelical Anglican seminary. He was ordained an Anglican Priest in January of 2010 and became the founding pastor of St. Andrews Anglican Church in Beaver Falls, PA in 2010.
It was at St. Andrews that he met his future wife Megan Edmister, who was pursuing her Master of Arts in Higher Education at Geneva College. When Megan moved to Nashville to become the Coordinator of the Freshman Year Experience at Trevecca Nazarene University, Michael soon decided to relocate to Nashville. He has been assisting in the development of structures for the ordination process for the Anglican churches in middle Tennessee.
Michael and Megan were married in the summer of 2014. They share a love of music, movies, food and books. Some of the formative influences in Michael's theology and ministry include Thomas Merton, Henri Nouwen, and Robert Farrar Capon.
Staff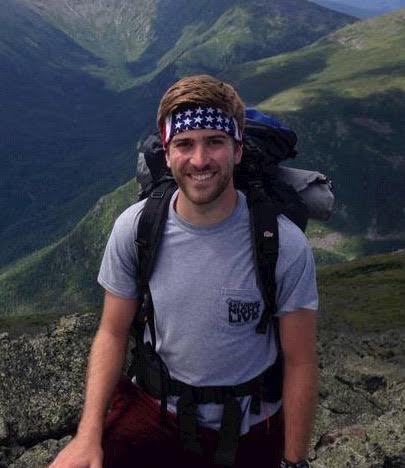 Campbell Wilson, Youth Director and Administrative Coordinator, Born and raised in Franklin, Tennessee to a teacher and a civil engineer, Campbell grew up in Christ Community church where he was heavily involved in the youth programming. He attended local schools such as New Hope Academy, Grassland Middle School, and Franklin High School. Campbell graduated from the University of Tennessee at Knoxville with B.A. in Psychology.
Throughout his college career, he worked with many youth ministries: YOKE, Christ Community Church with summer programming, Camp Brookwoods in New Hampshire as a summer counselor, and Grace Presbyterian Church in Knoxville as a youth leader. He enjoys sports such as football and soccer, outdoor activities, and organizing events for the energetic youth of today.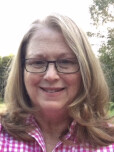 Liz Smith is Deacon at St John's ( ) as well as leading the prayer team. She has been at St John's since it began in 2010 and has served here in various ways. As Outreach Coordinator, she has the delight of helping people figure out how their gifts, interests and life situation can point to areas of outreach that are uniquely theirs. Similarly, it is a joy for her to encourage others towards a lively personal and communal prayer life. She loves the depth and breadth of the Anglican tradition and the warmth and vitality of the St. John's church family.
Growing up as an "army brat" and subsequent years of medical training provided her opportunities to live and worship in many different places. For a number of years she had the joy of mentoring female medical students and spouses through Bible studies and close friendships. She retired from her work as a developmental and behavioral pediatrician before moving to Franklin in 2009. In recent years, her spiritual growth has been most influenced by Ignatian spiritual practices and spiritual direction, as well as by ongoing seminary coursework through Trinity School of Ministry. Her interests include walking, gardening, reading and finding excuses to go out for coffee. She is married to Steve, an oncologist, and has three adult children and two very cute pugs.
Parish Council
The Parish Council is comprised of the pastor and lay people elected by the members of the congregation. Together the council governs the church's administrative affairs and seeks to broaden the base of leadership in the parish. The lay members also advise the clergy regarding the ministries of the church and provide accountability and support to the clergy in their work. The lay members of our parish council are:
Samantha Jay, Chair
Eddie DeGarmo, Co-Chair
Mike Bishop
Becky Carter
Doug Durr
Cissy Fleet
Bill Moore
Lynn Stefanick