Our Team
Pastor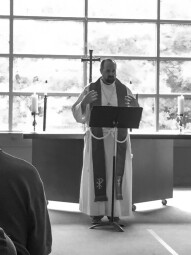 Michael McGhee, Rector, A native of Pennsylvania and a graduate of Geneva College (97'), Michael worked in campus ministry with Coalition for Christian Outreach for nine years. In 2009 he finished his Master of Divinity at Trinity School for Ministry, an evangelical Anglican seminary. He was ordained an Anglican Priest in January of 2010 and became the founding pastor of St. Andrews Anglican Church in Beaver Falls, PA in 2010.
It was at St. Andrews that he met his future wife Megan Edmister, who was pursuing her Master of Arts in Higher Education at Geneva College. When Megan moved to Nashville to become the Coordinator of the Freshman Year Experience at Trevecca Nazarene University, Michael soon decided to relocate to Nashville. He has been assisting in the development of structures for the ordination process for the Anglican churches in middle Tennessee.
Michael and Megan were married in the summer of 2014. They share a love of music, movies, food and books. Some of the formative influences in Michael's theology and ministry include Thomas Merton, Henri Nouwen, and Robert Farrar Capon.
Staff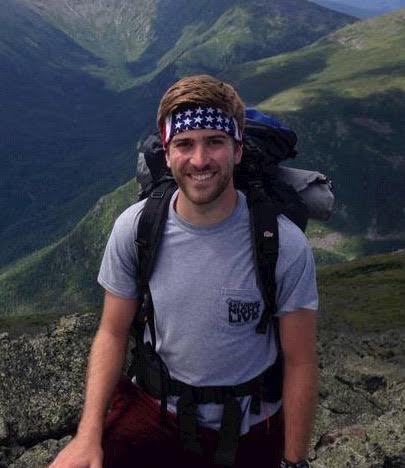 Campbell Wilson, Youth Director and Administrative Coordinator, Born and raised in Franklin, Tennessee to a teacher and a civil engineer, Campbell grew up in Christ Community church where he was heavily involved in the youth programming. He attended local schools such as New Hope Academy, Grassland Middle School, and Franklin High School. Campbell graduated from the University of Tennessee at Knoxville with B.A. in Psychology.
Throughout his college career, he worked with many youth ministries: YOKE, Christ Community Church with summer programming, Camp Brookwoods in New Hampshire as a summer counselor, and Grace Presbyterian Church in Knoxville as a youth leader. He enjoys sports such as football and soccer, outdoor activities, studying society through different forms of media, and organizing events for the energetic youth of today.
He asked Kelcie Donegan to marry him in June 2016 and they plan to wed in the summer of 2017.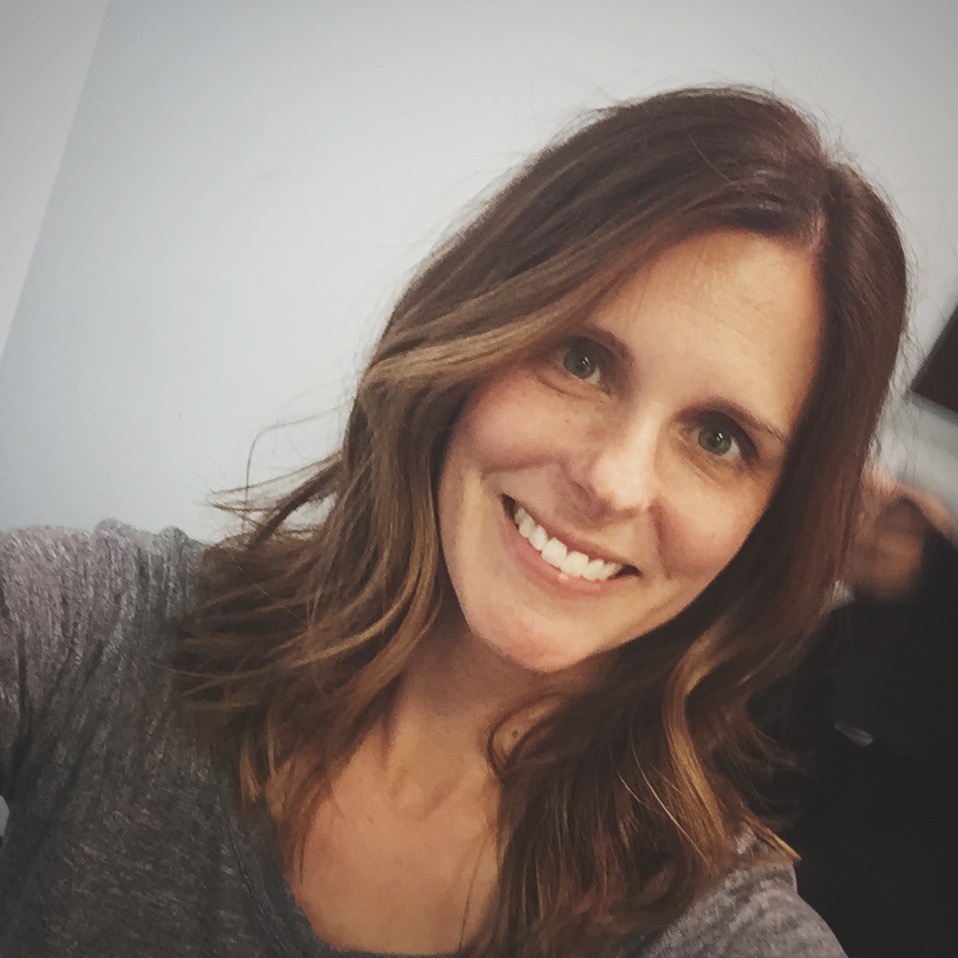 Katie Haseltine, Ministry Coordinator, Katie is married to Dan and together they raise two boys, Noah and Max. A native of Pennsylvania, she graduated from Dickinson College with majors in English and Education. More recently, she received a certificate in Spiritual Direction from The Institute of Christian Spirituality at Lipscomb. She is shocked to wake up each morning to two huge, white, fluffy golden doodles after stating unequivocally she would not allow a dog to mess up the house. The most pleasant surprise of each day is the grace given in every mess of her life. She enjoys her front row seat watching God do the same at St. John's.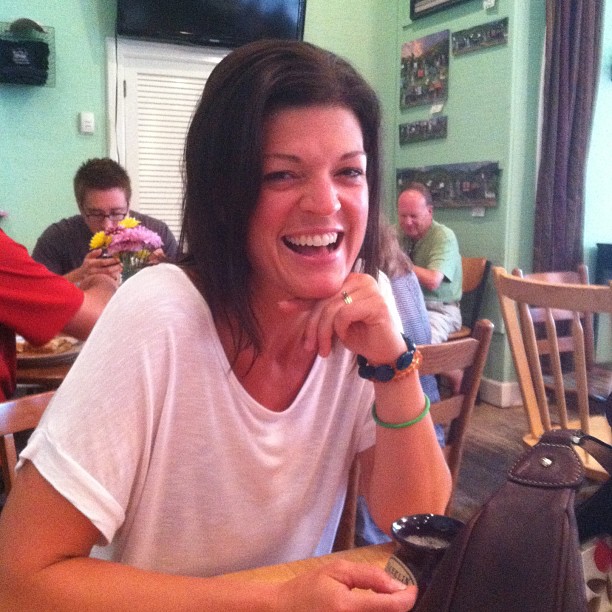 Shannon McClure, Family Ministries Coordinator, Children, . Shannon was born, bred, and buttered in Chattanooga, TN. She comes from a family of educators. Her mom, grandmother, and grandfather were all teachers in Chattanooga. Shannon is a graduate of the University of Tennessee at Chattanooga where she graduated with a B.S. in multidisciplinary education (K-8). She has taught in inner city and rural public schools as well as Christian schools. Shannon enjoys bold coffee, running, and chasing her children to Baseball fields and horse shows. She is married to an educator and has four children: Jenny, Jack, Abby, and Nate.
Parish Council
The Parish Council is comprised of the pastor and lay people elected by the members of the congregation. Together the council governs the church's administrative affairs and seeks to broaden the base of leadership in the parish. The lay members also advise the clergy regarding the ministries of the church and provide accountability and support to the clergy in their work. The lay members of our parish council are:
Erik Rasmussen, Chair
Samantha Jay, Co-chair
Vicki Greene
Dan Halford
Monica Jones
Samuel Rainey