Our Community
These are some of the local ministries that our St John's community actively supports:
Claiborne & Hughes Nursing and Rehab Center:
Claiborne & Hughes Nursing and Rehabilitation provides Skilled Nursing, Rehabilitation, and Long Term Care services to clients from Williamson County and the Nashville area. Claiborne & Hughes also provides a secure and caring environment for residents needing Alzheimer's and Dementia care.
For more information: claiborneandhughes.com.
Franktown Open Hearts
Franktown Open Hearts is a non-profit organization committed to the success of Franklin's inner-city youth. We provide Christ-centered mentoring through weekly vocational education and experiences that prepare our underserved youth for the future. Our goal is to bring physical and spiritual hope to low-income youth within our community by instilling in them critical life skills. We provide academic assistance, mentoring, recreation and spiritual growth opportunities for youth ages 8-18 in the form of weekly educational and vocational classes.
For more information: franktownopenhearts.com
GraceWorks Ministries
GraceWorks Ministries, Inc. was founded in 1995, to provide a central place to send people who needed help with food, clothing and financial assistance. Today, GraceWorks has also established a referral network with other agencies to provide help for immediate needs and long-term resources. GraceWorks has four program areas that make up the acronym F.I.S.H. — family support, instructional programs, seasonal needs and hunger prevention. Through its many services, GraceWorks fulfilled 46,665 needs valued at $5.2 million in 2016.
For more information: graceworksministries.net/
Hard Bargain Association
Hard Bargain Association is a grassroots, non-profit organization located in a historic African American neighborhood in downtown Franklin, TN. They provide affordable homes for purchase, repair existing homes and structures, and beautify public spaces. Their vision is to help transform the neighborhood into a vibrant community to be proud of for generations to come.
For more information: http://www.hardbargain.org.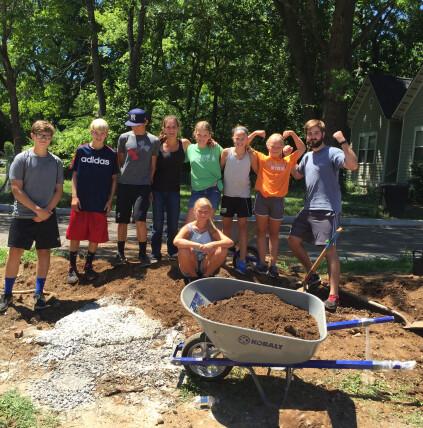 New Hope Academy
New Hope Academy is a Christ-centered elementary school where hope is ignited & hearts are transformed. Here, children and families of all races, economic brackets, and cultures learn, love, and live together. New Hope Academy reserves 50 percent of its seats for low-income children with a commitment to launch all of its students into a bright future as the cycle of generational poverty and racial division is broken.
For more information: nhafranklin.org/