Children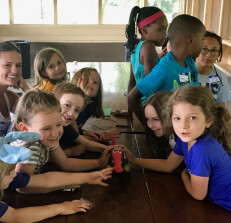 St. John's Children's Ministry Vision Statement
St. John's Children's Ministry exists to help our children know and love God through liturgical worship, play, and service. Our prayer is that as our children become confident in God's love, their new life in Christ, and the guidance of the Holy Spirit they will grow into individuals filled with deep love for God, others, and creation.
Children comprise a significant portion of our congregation and hold a valuable place in our worship and life. As soon as children are developmentally ready, we want them to participate with us in the sacraments of the church. Our size allows us to get to know each other's children and grow together--learning from one another as we go.
Nursery
St. John's provides childcare for infants through preschool during the entire Worship Service. St. John's requires a background check for each worker and we carefully screen our workers to ensure a positive, loving environment for your children.
Infants through preschoolers are also welcome to be a part of our service. If you are new to St. John's or not ready for any reason to place your child in the nursery, please know their presence in the sanctuary is received with grace.
Please contact Joyce Fazio at with any questions.
Children's Worship
St. John's aims to help our children worship together as children as well as be more comfortable in the service with adults. Therefore, we structure children's worship to follow the same pattern as the adult worship. Children leave the service following the children's cross, and go together to the "chapel" area where, at their own table, they help light candles, say a psalm together, and hear the scripture read. Then they divide up into small groups for an age-appropriate teaching and activity, close with a time of prayer and re-enter the larger service. Children close the service with their parents in communion and singing.
Please contact Joyce Fazio at with any questions.
Creation Camp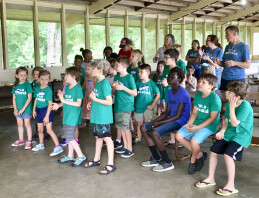 Each summer, St. John's holds Creation Camp for one week in June. During the 4-day camp, rising 1st through rising 5th-grade boys and girls explore God's creation and learn to see Him in all that He has made. Volunteers from the church make this week possible.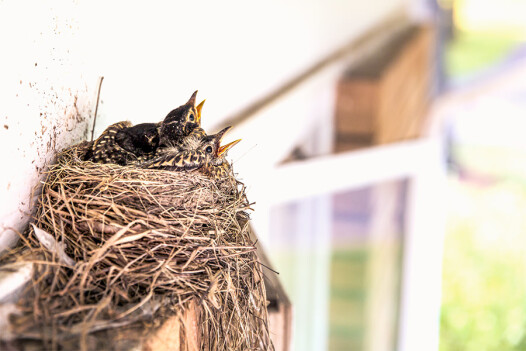 St. John's takes seriously the care and protection of the children among us. To read the Child Abuse and Sexual Misconduct Policy in its entirety, please click here.