Youth Ministry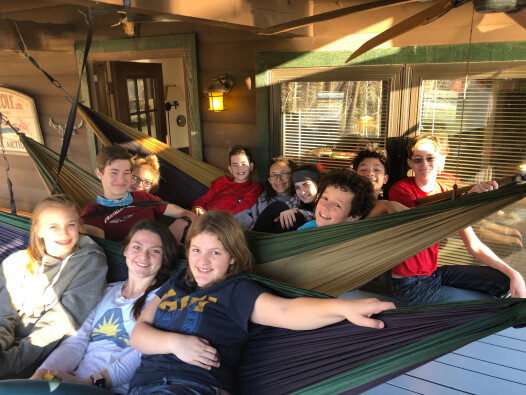 St. John's Youth Ministry Vision Statement
St. John's Youth is a group of middle and high school students that gather on a weekly basis to grow with one another in fellowship and faith. Wednesday nights include a time of play, prayer, teaching, and small group reflection. Our goal is to love and serve one another so that we may go out into the world to share what we have learned about ourselves and our God—during school, weekend camping trips, service projects in Franklin, and everything in between.
Check out the slideshow for the 2018 Youth Trip to Pittsburgh! We spent time leading a VBS in Abridge, painting a sanctuary, we fought some aliens and of course, we toured the big city.
Campbell Wilson, our youth director, is available anytime for coffee, questions or football trivia--to youth and parents alike--by emailing or calling or texting 615.476.0570.